Once LEGS Trainers have completed two successful LEGS Training Courses and the evaluations have been submitted to the LEGS Project, they are considered to be fully accredited.
Contact details for the accredited LEGS Trainers are presented here by country. If there is no one from your country listed here, please contact the LEGS Administrator who can put you in touch with local LEGS Trainers who have not yet been accredited.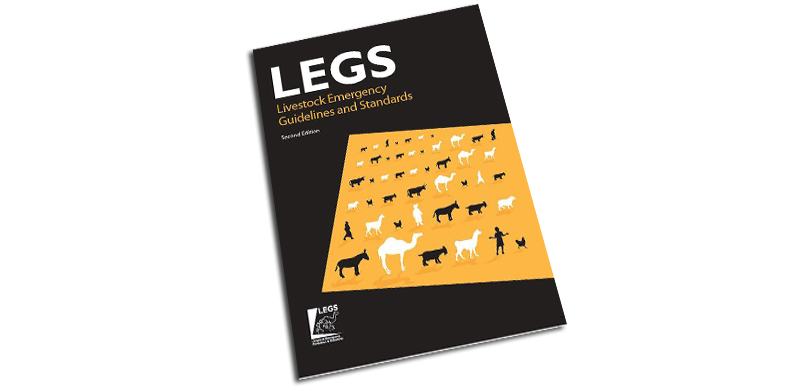 The LEGS Handbook provides standards and guidelines for appropriate and timely livestock-based livelihoods responses in emergencies, using a participatory and evidence-based approach. The Handbook was produced through a broad consultation process, drawing on good practice worldwide. The LEGS Handbook is a companion to The Sphere Handbook alongside other humanitarian standards which make up the Humanitarian Standards Partnership.
Download Now