LEGS Communications Material
On this page you will find a number of communication material developed by the LEGS Project, including the LEGS Newsletters, Policy Briefs and Infographics. These documents are easy to digest and concise resources highlighting LEGS activities and work.

LEGS – Policy Brief 1
Download the LEGS Policy Brief on Addressing the challenges of Livestock in Camps here.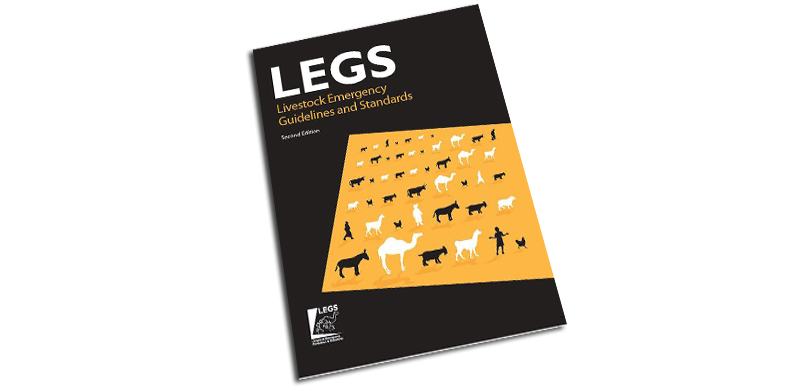 The LEGS Handbook provides standards and guidelines for appropriate and timely livestock-based livelihoods responses in emergencies, using a participatory and evidence-based approach. The Handbook was produced through a broad consultation process, drawing on good practice worldwide. The LEGS Handbook is a companion to The Sphere Handbook alongside other humanitarian standards which make up the Humanitarian Standards Partnership.
Download Now