To get in touch with the LEGS Project, contact us:
By email:

By post:
The LEGS Project,
Vesey Farm,
Little Clacton Road,
Great Holland,
Essex CO13 0EX
United Kingdom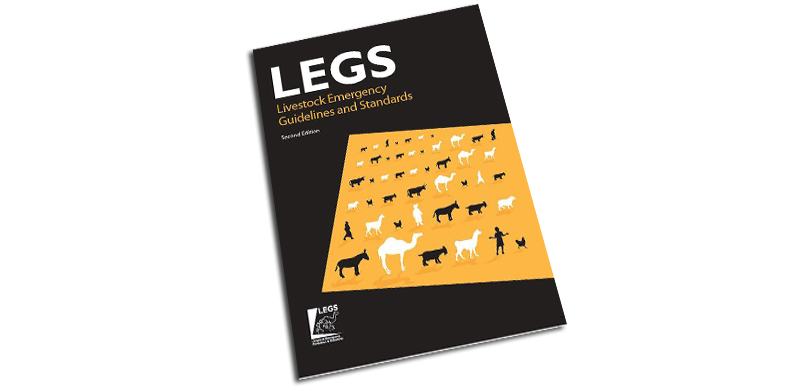 The LEGS Handbook provides standards and guidelines for appropriate and timely livestock-based livelihoods responses in emergencies, using a participatory and evidence-based approach. The Handbook was produced through a broad consultation process, drawing on good practice worldwide. The LEGS Handbook is a companion to The Sphere Handbook alongside other humanitarian standards which make up the Humanitarian Standards Partnership.
Download Now