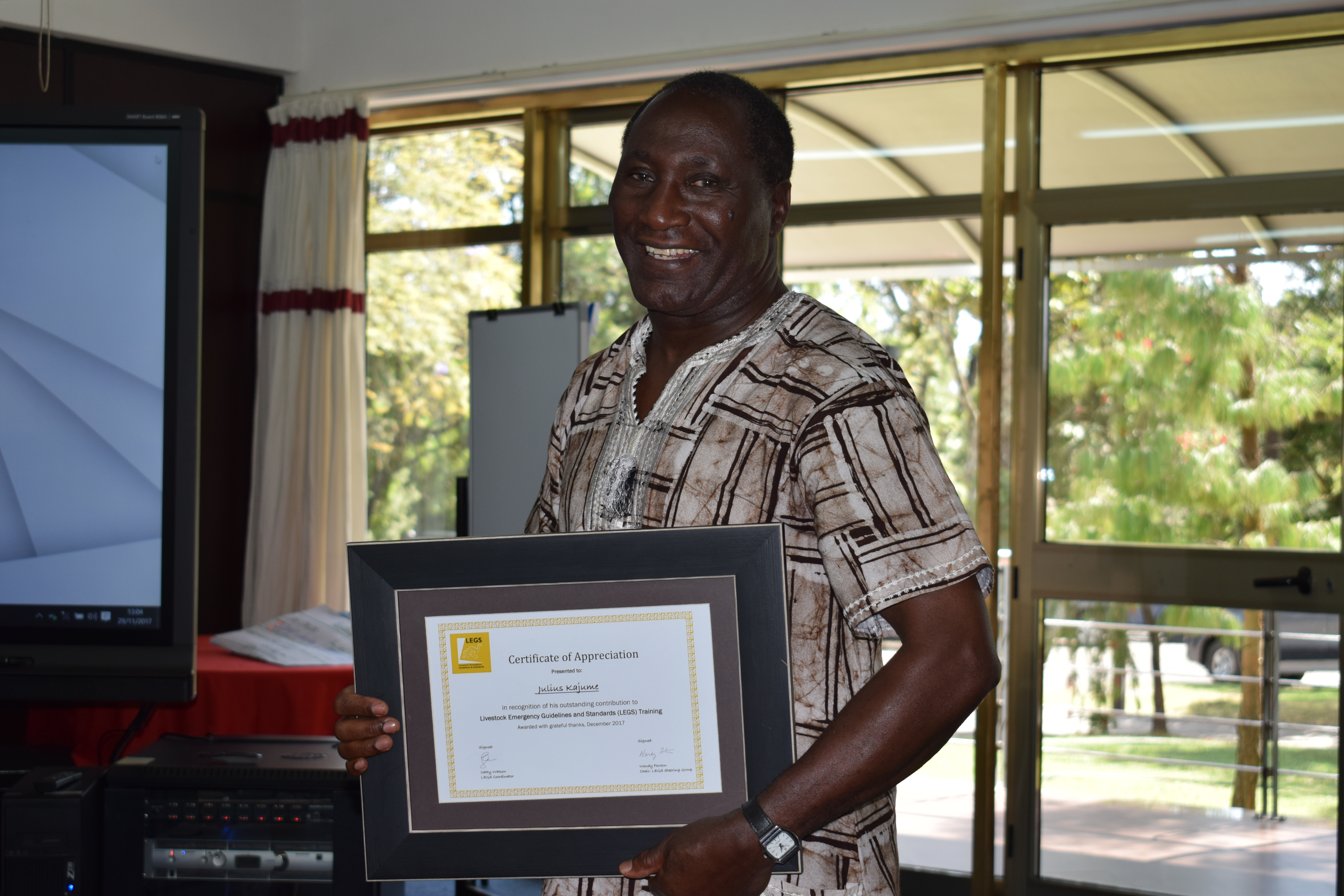 Dr. Julius Kajume is one of the first LEGS Trainers having graduated from the very first LEGS Training of Trainers course, which took place in Addis Ababa in May 2010.
Since then, Dr. Kajume has been an active member of the LEGS community and has delivered a record-breaking 31 LEGS training courses in Kenya, Ethiopia, the West Bank, Somalia, and South Sudan.
In recognition of the amazing work that he has done over the past seven years, the LEGS Project presented him with a certificate during the Horn of Africa TOT held in Addis Ababa in November 2017.
The certificate, which was signed by Wendy Fenton, Chair of the LEGS Steering Group, and Cathy Watson, Coordinator of the LEGS Project, is a token of appreciation from the LEGS team in recognition of Dr. Kajume's outstanding contribution over the years in spreading knowledge of the Livestock Emergency Guidelines and Standards, and thus working towards improved livestock responses during humanitarian emergencies.
Thank you for your work and dedication Dr. Julius Kajume!