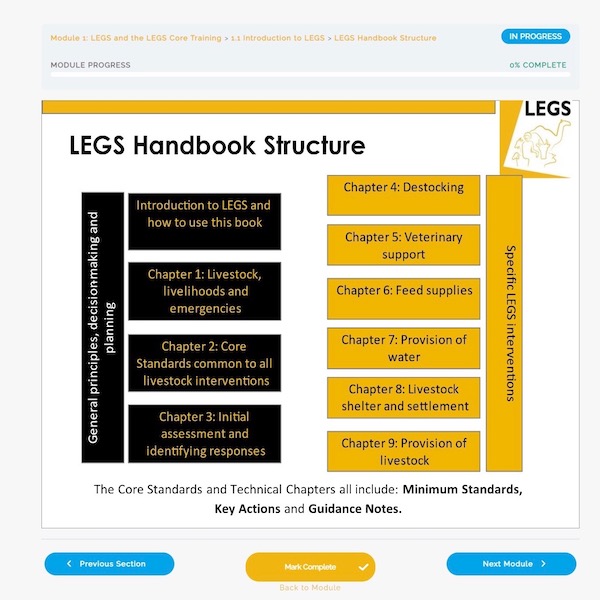 We are delighted to announce the roll out of the LEGS Core Training – Online course in English, French and Spanish. This virtual course mirrors the in-person LEGS Core Training course and is carried out entirely online. It was developed in response to feedback from the LEGS community of practice that greater diversity of training options would be beneficial with both in-person and online trainings available.
The course, which uses the LEGS Learning Platform, consists of seven modules of self-paced learning and live workshops (each around 2-2.5 hours, 29 hours in total), with quizzes to help embed learning throughout the course. It is designed for up to 15 participants and is delivered by LEGS accredited trainers who have undertaken the Core Training Online Induction Course. Currently there are 21 accredited online trainers: 4 for English, 7 for French and 10 for Spanish.
If you'd like to learn more or commission a course, visit LEGS Core Training – Online.