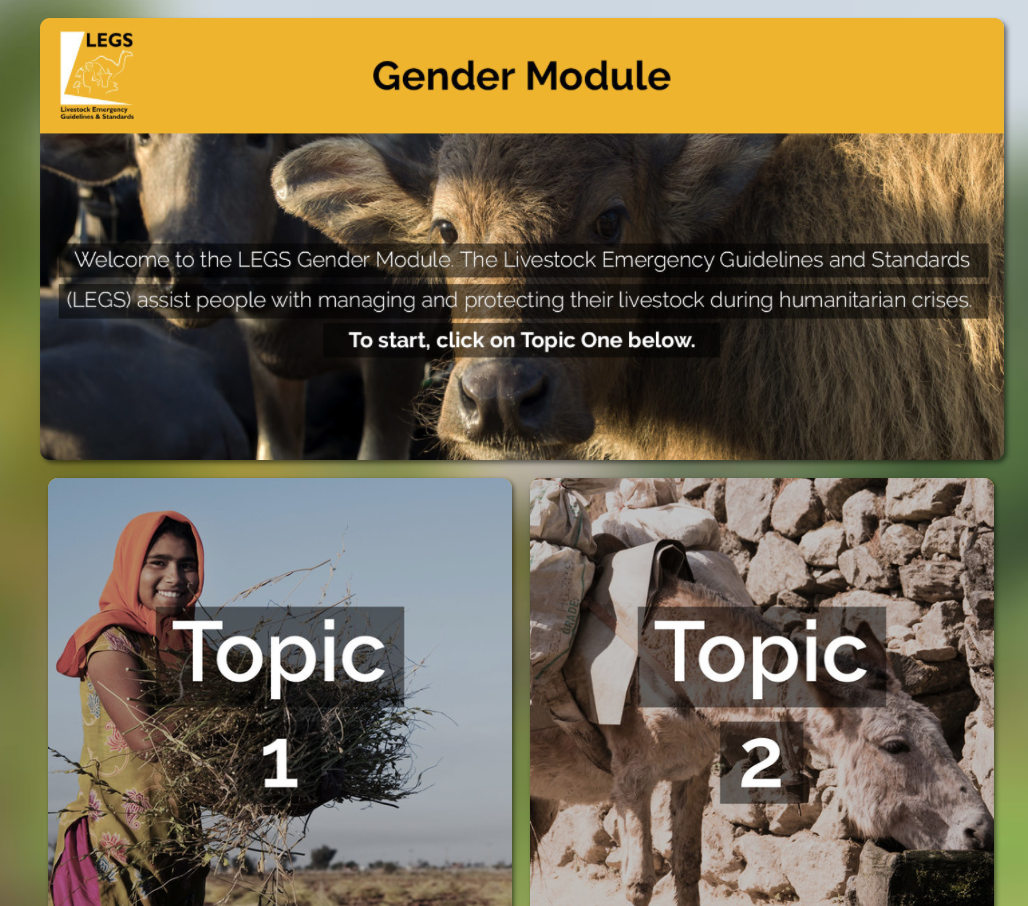 Women play a key role in livestock production and management throughout the world. Natural disasters affect men and women differently and a thorough understanding of gender roles, responsibilities and power relationships is necessary to ensure that women's needs, as well as men's, are met in humanitarian responses, and that gender inequities are sufficiently acknowledged and addressed.
The new LEGS Gender Module complements the existing LEGS face-to-face Training Programme and provides additional information and analysis to better equip practitioners to address gender issues in the planning and implementation of emergency response. It is designed for all who are involved in planning and implementing livestock-based responses in emergencies.
The Module should take around 30 minutes to complete, and is available free of charge on Kaya, the Humanitarian Leadership Academy's online learning platform.